Open Source Alternatives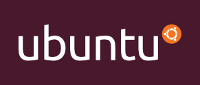 * Mozilla Firefox (web browser)
* Mozilla Thunderbird (e-mail client)
* GIMP (image processing software)
Open Source contributions
I contribute to Open Source Software. Here are a few links to what I've been up to:
Computer and Internet Security Tips
This link is provided for informational purposes only and does not represent an endorsement by or affiliation with the Department of Homeland Security (DHS).


Immunet - Anti-Virus Software
Immunet is based on ClamAV, a powerful open-source anti-virus software originally developed for Unix systems.
Facebook Page
https://www.facebook.com/chamcomputer/
Google+ Page